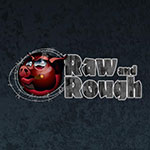 Published on December 22, 2016
Hans Berlin is one horny German and he craves some American ass. Dusty Williams is more than happy to satisfy that craving. Hans face fucks Dusty to get his cock nice and hard so he can plow Dusty's hot ass. After some hard drilling on the fuck bench, Hans hoists Dusty up in the swing sling and pummels his hole mercilessly. Dusty shoots a huge load all over his fury chest and Hans scoops
it up and feeds Dusty his own cum. Hans then blows his load on and in Dusty's well fuck man hole.