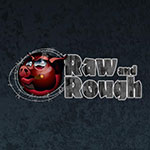 Published on December 5, 2016
Dex London has wanted to get used and abused by big daddy Dolf Dietrich for ages. But Dolf is a strapping 6'5 tall and Dex is a pocket-sized 5'4. Dolf easily knocks him around, chokes him on his dick, and pushes Dex's face in to the wall whilst he loosens his hole with a few fingers and some spit... but
how does a guy like Dolf suck dick whilst standing up? The answer - an electric winch. Dolf straps Dex in and then hits the controls, lifting Dex seven feet off the floor so Dolf can suck his cock and finger his hole without even having to bend down. A couple of feet back towards the ground and Dex's hole is the perfect height to power fuck and breed.