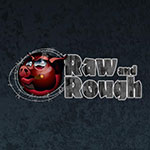 Published on November 28, 2017
Christian Hunter has a craving for black men and not just their bigcocks. He wants a black fist up his ass. Mr. Cali and Dusty
Williams are just the pigs for the job. After a nice face fucking by Mr. Cali's big uncut dick, Christian gets on his back and raises hislegs in the air. Mr Cali gets down to business and slides his fist upinside Christian's nice pink hole. Dusty gets off on riding a huge dildo while watching Mr. Cali's arm disappear inside of Christian. After taking a fist up his hole Christian begs for that big black cockto be shoved up his ass. Mr Cali gives him all ten inches and much more in Part 2.