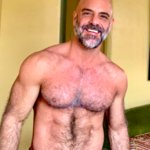 Published on September 23, 2021
Part 2 - @rhysdylanxxx + 1 got together one night for a rough & tumble fuck session. I've know these guys for quite a few years & this was our first time naked & sweaty together. Now I'm wondering why we waited so long. Explosive!
This video was uploaded by the independent content producer indicated. Independent content captures real sex between real men and offers a fresh and fun alternative to studio-produced porn.

If you believe this video infringes on any rights or laws, or doesn't meet the standards expected of this site, please report it immediately by clicking the 3-dot menu and choosing the appropriate reason. The video will be immediately removed and reviewed by our Compliance Team within 24 hours.