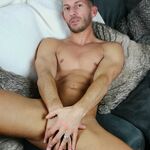 Published on May 14, 2022
Rudy loves to give directions to a slut. When i was this slut, i saw it and i liked it so much ! What can i not do to have a big load and swallow juice....
This video was uploaded by the independent content producer indicated. Independent content captures real sex between real men and offers a fresh and fun alternative to studio-produced porn.

If you believe this video infringes on any rights or laws, or doesn't meet the standards expected of this site, please report it immediately by clicking the 3-dot menu and choosing the appropriate reason. The video will be immediately removed and reviewed by our Compliance Team within 24 hours.